Milwaukee Street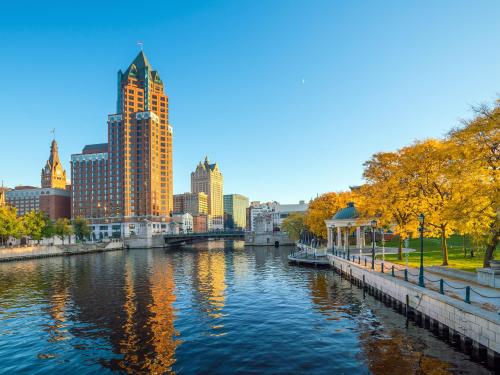 Walk up Milwaukee Street and discover the reason why many locals call Milwaukee the City of Festivals. See the
Downtown Milwaukee Attractions
. Located just off this main artery of the city is Cathedral Square, an urban park featuring many public events, including jazz concerts every summer during Jazz in the Park and the lighting ceremony of the city's official Christmas tree every winter. When you make your way toward Lake Michigan, you'll run into East Town, a popular cultural hub where many festivals take place like
Bastille Days
, the
Lakefront Festival of Art
and
Firkin Fest
.
Many of Milwaukee's most popular attractions are found near Milwaukee Street in East Town.
Milwaukee Art Museum
, the
Betty Brinn Children's Museum
and
Discovery World
are all located in this exciting cultural neighborhood. If you enjoy eating your way through your travels, East Town's Restaurant Row will be sure to satisfy.
Only 10 minutes on foot from our hotel, Milwaukee Street is where you can treat yourself to the little indulgences that let you know you've arrived in the heart of the Mil.
Old World Third Street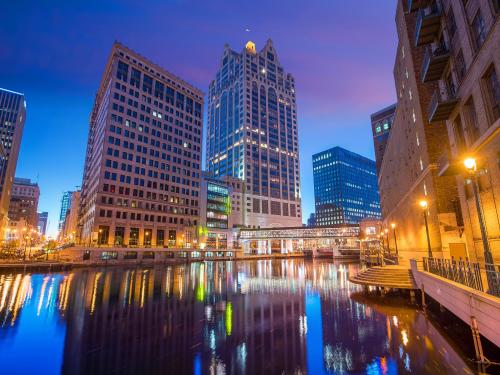 Just north along the Milwaukee River is Old World Third Street, a cultural hotspot best known for being the city's hub of traditional German food and pubs.
Mader's Restaurant
is the country's most famous German dining establishment, serving authentic German beer and dishes like Weisswurst, pork shank, Weiner schnitzel and fresh pretzels. Another favorite is the
Old German Beer Hall
, which is modeled after the Hofbrauhaus in Munich. In addition to serving Bavarian breakfast every Saturday and Sunday from 10 a.m. to 2 p.m., there is live music, happy hour specials and soccer games streamed live from Europe on Saturday mornings.
Ale Asylum Riverhouse
is a local brewery offering beer, wine, whiskey and cocktails together with upscale pub food Sunday through Thursday starting at 3 p.m. and Friday and Saturday starting at 11 a.m.
When hunger and thirst strike and you want to take a culinary trip to Germany without leaving the city, find your way to Old World Third Street less than one mile from the Cambria Hotel Milwaukee Downtown.
MRD (Milwaukee RiverWalk District)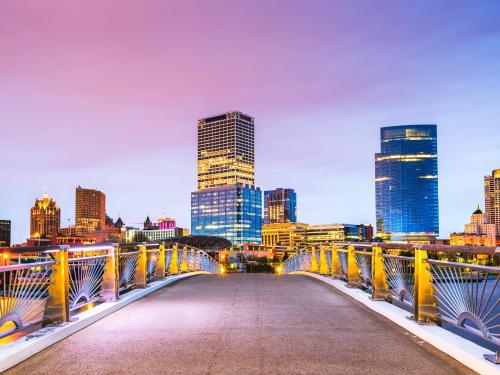 On the other side of the Milwaukee River from the Cambria® Hotel Milwaukee Downtown and directly across from Pere Marquette Park is the
MRD
(Milwaukee Riverwalk District). This fast-growing section of the city connects downtown,
Historic Third Ward
and
Beerline B
. With thousands of tourists visiting the cultural and business district every year, downtown Milwaukee is experiencing a well-deserved revitalization of commerce, culture and entertainment that locals and visitors can enjoy all year round.
The pedestrian walkway system consists of 20 blocks along the river, giving you beautiful views of the city's skyline. Unifying the district is RiverSculpture!, a unique outdoor art gallery of permanent and revolving sculptures made by local, regional and nationally renowned artists. Visit the MRD website for a complete list of displayed artworks, including descriptions and the specific location of each piece.
Drybar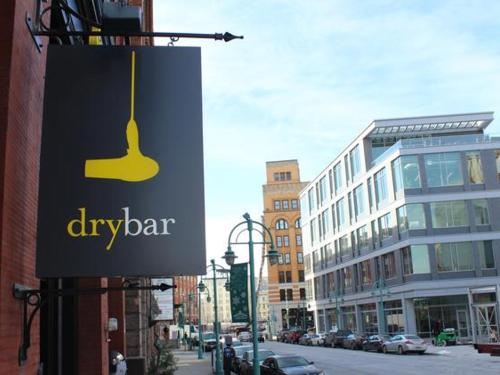 Drybar is based on a simple philosophy: Focus on one thing and be the best at it. For Drybar, that's blowouts. At the core of the experience is Drybar's dedication to over-the-top customer service and attention to every detail, and the Milwaukee shop at The Third Ward is no exception. Staying at Cambria has its perks! Just show your hotel key at check in and get $10 off your blowout any day of the week.
Book now!
MILWAUKEE MILKMEN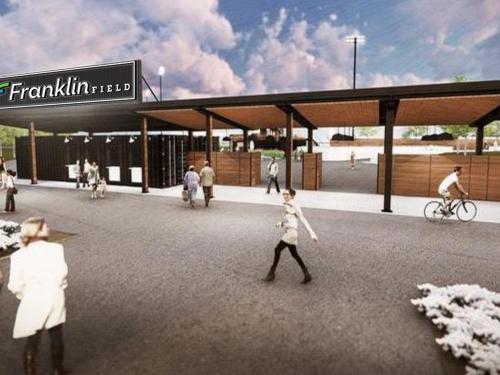 Catch a game at Franklin Field, home of the
Milwaukee Milkmen
baseball team.
Franklin Field (formerly known as Milkmen Stadium), is a 4,000-seat stadium opened in June 2019 and is home to the Milwaukee Milkmen and University of Wisconsin-Milwaukee baseball program.
Games feature fan favorite foods, a beer garden and entertainment for the whole family.
Don't miss out on checking the stadium out for yourself in Summer 2020 - it's pro baseball that is Udderly Different.
CHEESEHEAD FACTORY TOUR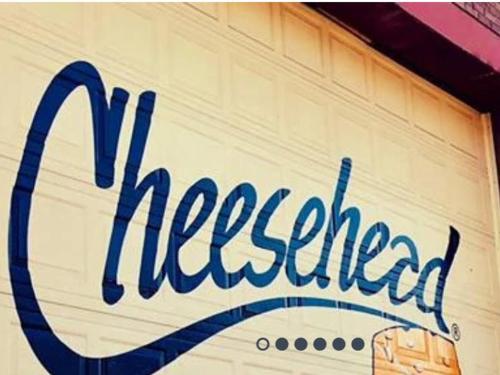 Experience the Tradition with Foamation
Cheesehead Factory
tours! You've heard the term, you've seen the hats, but how much do you really know about the Cheesehead story? Whether you're here for the cheese puns, foam facts or to make your own Cheesehead® creation, we invite you to come behind the scenes to see what it's like to be a true cheesehead.
Cheesehead products have now sold in all 50 states and over 30 nations around the globe. The variety of people enjoying Cheesehead products is simply stunning. Some are transplanted Wisconsinites, some dedicated Green Bay Packer fans, and some - simply like cheese. Cheesehead fans are a diverse bunch who are all bound together by one thing: the CHEESE!
Wisconsin Candle Company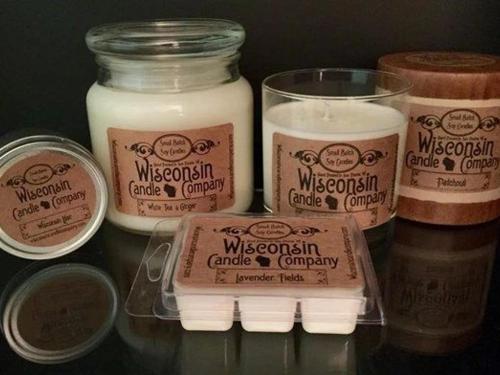 Small Batch Soy Candles. Hand Poured in Waunakee, Wisconsin . Wax - We use 100% soy wax with no additives. We use no dyes or uv additives ever in our process. Those things certainly make candles pretty but we don't think it's worth it to add chemicals to our candles. Visit their shop or order online at
Wisconsin Candle Company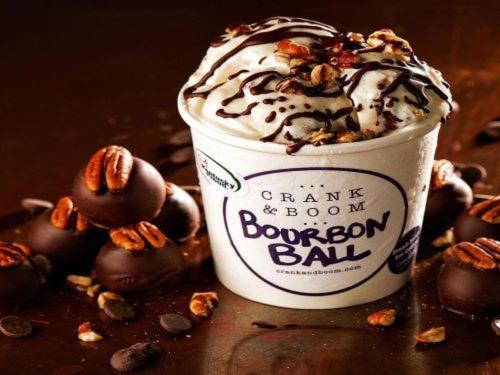 Purple Door Ice Cream is owned and operated by Lauren and Steve Schultz. Two educators for over 18 years combined, Lauren and Steve have taken their love for creativity, learning and forward thinking from the classroom to the kitchen. Both are passionate about creating a quality, delicious product while supporting the community and respecting the earth. Visit
Purple Door Ice Cream