Skip to Content
Destination

Things to Do in Downtown Milwaukee

Discover why locals call Milwaukee the City of Festivals. Stroll through Cathedral Square, an urban park featuring summer jazz concerts and the city's official Christmas tree lighting ceremony. Making your way toward Lake Michigan, you'll run into East Town, a popular cultural hub for festivals like Bastille Days, the Lakefront Festival of Art, and Firkin Fest.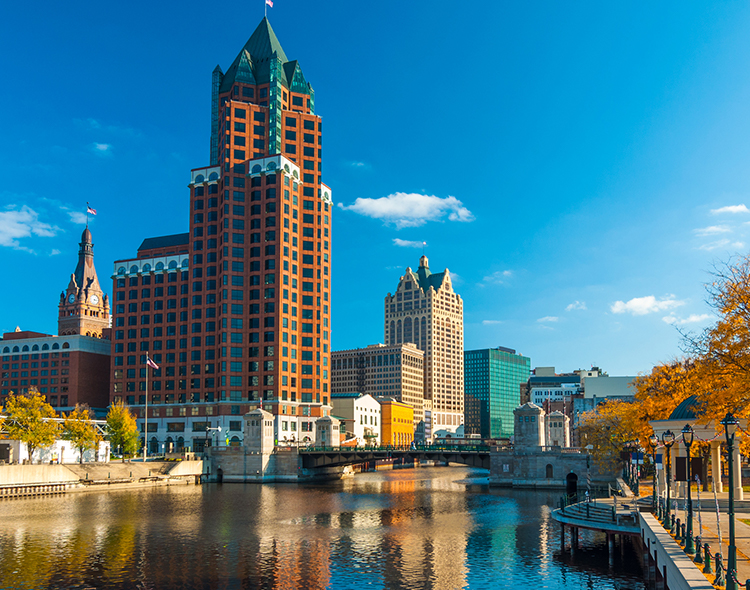 Historic Third Ward
The Historic Third Ward is a creative hub for performing arts, studio spaces, patio dining, and indie boutiques. Popular venues include the Broadway Theater Center, Milwaukee Public Market, and Henry Maier Festival Park.
Learn more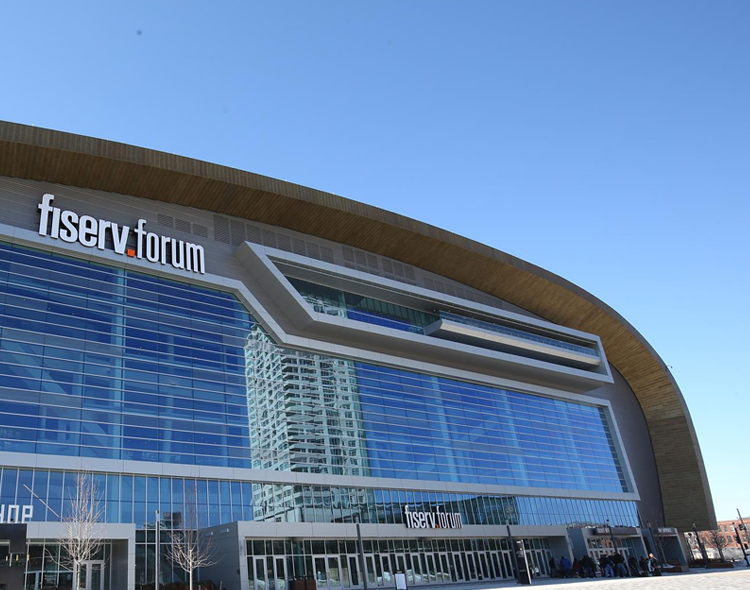 Fiserv Forum
Home of the NBA's Milwaukee Bucks and the Marquette Golden Eagles, the 17,341- seat Fiserv Forum is a multi-purpose arena for sporting events and concerts, including Disney on Ice, Monster Jam, and the Harlem Globetrotters.
Learn more
Harley-Davidson Museum
Learn about the art and history of America's most famous motorcycle brand. The Harley-Davidson Museum spans three buildings and includes hundreds of thousands of artifacts that document the 110-year history of the company.
Learn more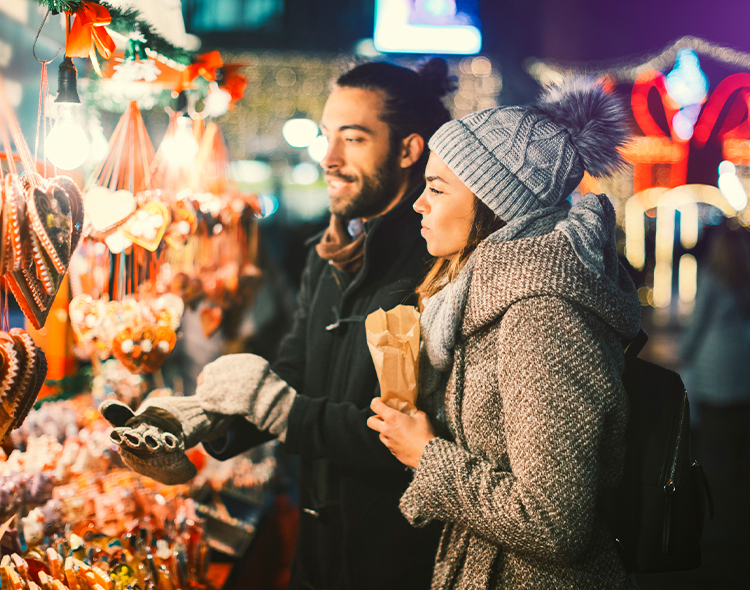 Milwaukee Public Market
Get a taste of Milwaukee's local food scene with a trip to the Milwaukee Public Market. Here you can meet the city's most creative culinary minds who partner with organic farms to source ingredients for their seasonal cuisine.
Learn more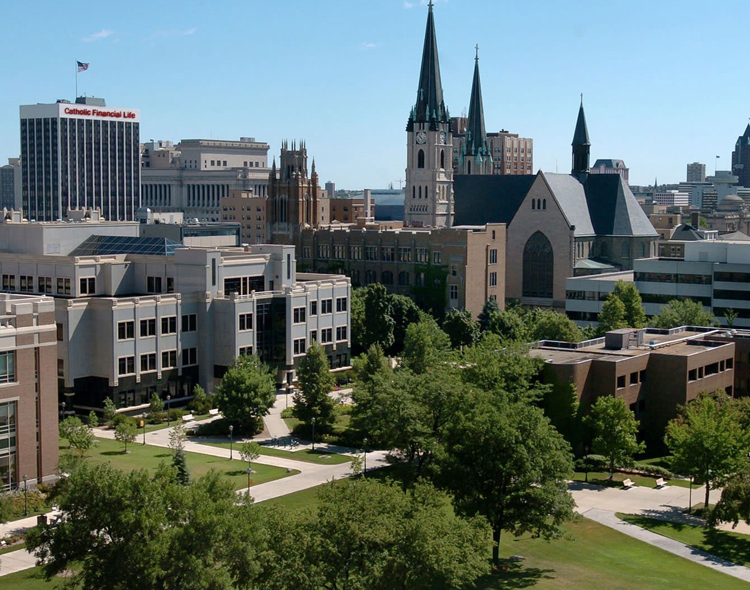 Marquette University
Under a mile away from our downtown Milwaukee hotel, this private university offers more than 80 majors in a variety of studies, including healthcare, business, and law. Stop by and see Iggy, the official golden eagle mascot.
Learn more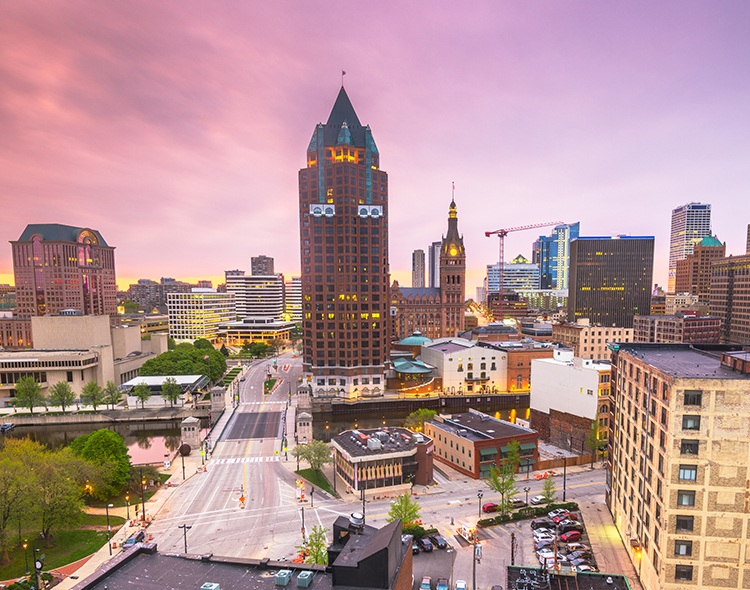 Milwaukee Street
Many of Milwaukee's most popular attractions are found near Milwaukee Street in East Town, including the Milwaukee Art Museum, Betty Brinn Children's Museum, Discovery World, and Restaurant Row.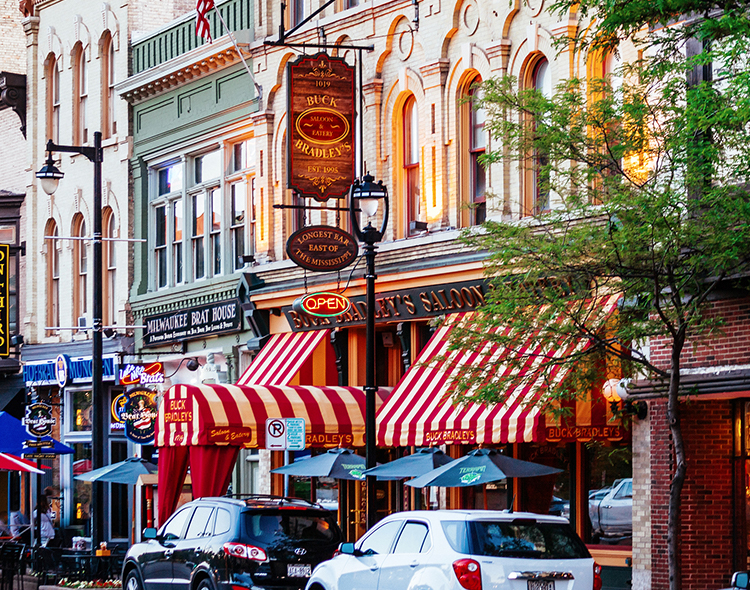 Old World Third Street
When you want to take a culinary trip without leaving the city, make your way to Old World Third Street along the Milwaukee River. This cultural hotspot is bestknown as the city's hub of traditional German food and pubs.
Learn more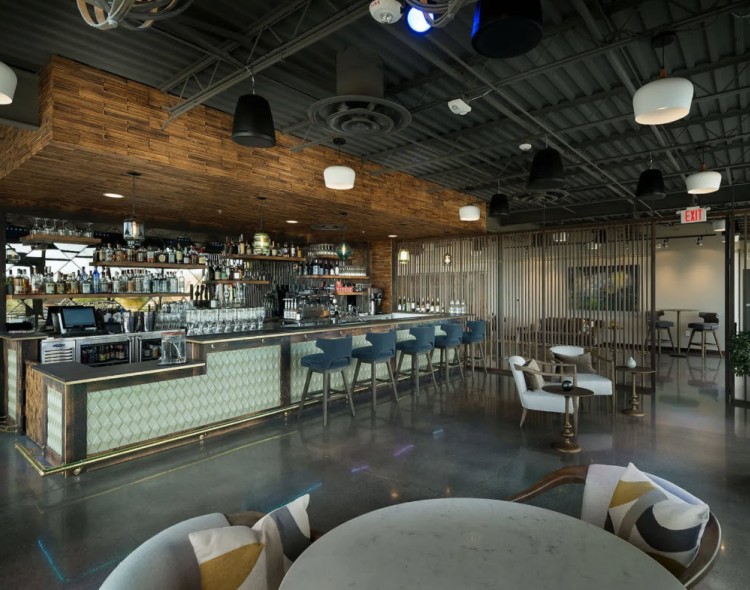 Nō Studios
Nō Studios is both a member-driven physical space and digital platform geared toward artists and art lovers. Nō Studios is dedicated to supporting talent, elevating artists, and most importantly to bridging communities through the shared appreciation of interpersonal expression.
Learn more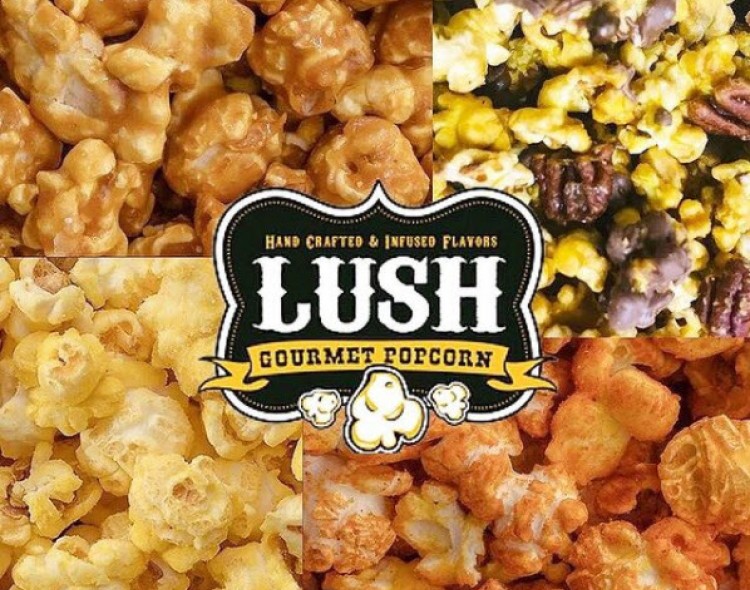 Lush Popcorn
Lush popcorn is a family owned and operated company that started as a labor of love. Self proclaimed foodies Marcia and Marc began creating flavor-infused popcorn for family and friends who in turn convinced them that their popcorn was meant to be shared with the world. Lush officially began in 2014 with their signature White Chocolate flavor.
Their flavor pallet has since expanded to include Liquor infused creations, inspired by our very own Brew City history. Lush popcorn aims to end the popcorn prohibition, and revolutionize the snacking industry, one flavor at a time!
Learn more